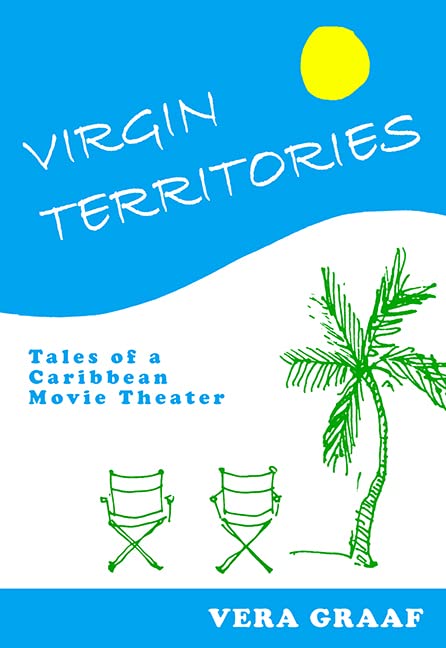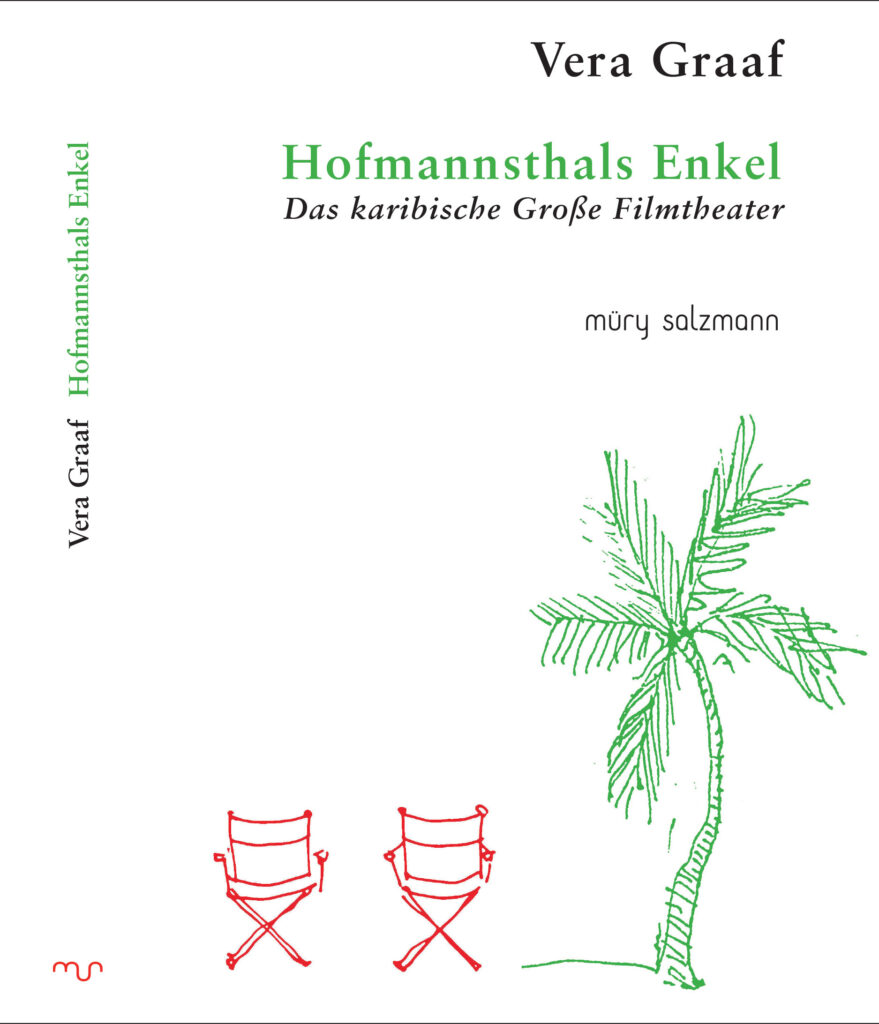 Vera Graaf's adventure tale Virgin Territories takes us to the mysterious isle of Virgin Gorda in the outer reaches of the British Virgin Islands. It's the 1970s, a time of pristine beaches and reefs, of sleepy villages where people bury their ancestors in the back yard, and everyone believes in jumbys, duppies and other island ghosts. It's also a place where very few have ever seen a movie.
Into this idyllic setting stumbles a young American couple, naive and with a little money to burn. Determined to leave their irresponsible hippie life behind, they open the first movie theater on the island. After some intense encounters with the overzealous island bureaucracy, and in spite of an expert's warning to stay away from such a venture, the Argus Cinema opens its doors with great fanfare in the spring of 1974.       Now Virgin Territories becomes a bouncy joyride, taking its protagonists Michael and Vera from the dizzy heights of small island success(when The Sound of Music is shown) to utter shame and soul-searching, when The Godfather is deemed too bloody and violent. In between there are spirited encounters with the islanders and the couple's visiting families, and mysterious ghosts start haunting their back yard.
These days, the Argus Cinema is shuttered. But the enterprising couple lives on in island lore as "The Godfather and the Godmother".
"Vera Graaf's tale of her and husband Michael's days of running a movie theater on the island of Virgin Gorda in the British Virgin Islands stands right up there with the classic Caribbean tale DON'T STOP THE CARNIVAL by Herman Wouk. But Vera's story is fact, not fiction, filled with stories of life in the islands before cell phones, SAT TV and the internet. It was a different place, and this book is a must read for those who want to know what is was like in those days." – Jimmy Buffett